A Custom Home Designed For Lifestyle, And Site
The Couple
Aeon was a senior art director at Tiffany's in NYC and lived in the Big Apple for over two decades. Cathy was a top model who traveled the world doing photo shoots for major magazines. After years of big city living, the power couple wanted a calmer life in the Pacific Northwest. They relocated to Seattle, and began planning their dream home.
The Build Site
Aeon and Cathy's real estate agent referred them to Sakshi Uomoto of Seattle Cedar Homes  as they looked at several undeveloped lots in the Seattle area. Sakshi helped the couple evaluate the cost to develop each property and research restraints on the existing lots. Unfortunately, for various reasons none of the properties were a good fit for the client's needs.
With limited options available in the red-hot Seattle housing market, the couple decided to expand their range. They began to explore several properties in Sequim, WA, a city known for its temperate weather and lavender farms, located in Clallam County at the base of the Olympic Mountains. After looking at three properties in the area, the couple settled on a 6,000 square foot parcel of land on a quiet cul de sac. Their bid was accepted, and they purchased the property.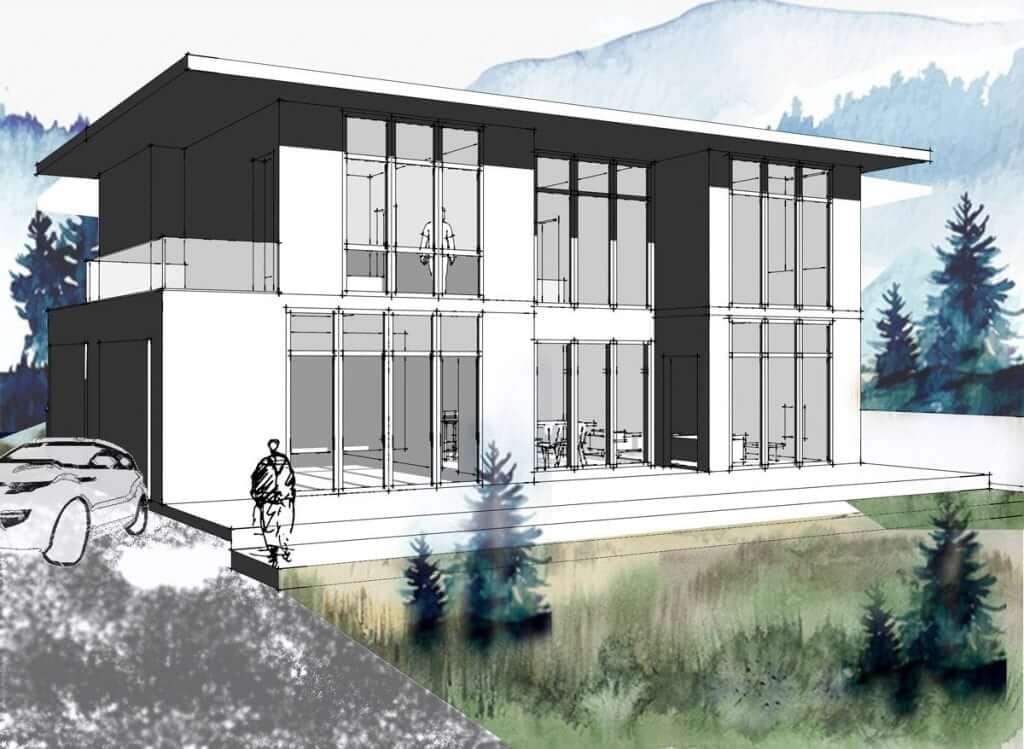 Sakshi placed the house as far west as possible on the property to avoid areas subject to the Environmental Critical Areas code regulations. The home is oriented to face east at the top of a gentle slope, capturing an uninterrupted view of the Puget Sound.
The Custom Home Design Process
As the couple did not want the house to dominate the landscape, Sakshi decided to carve it into the site. This decision also allowed the couple to meet the CCR height restriction, while still allowing for the double-height spaces and tall ceilings they wanted.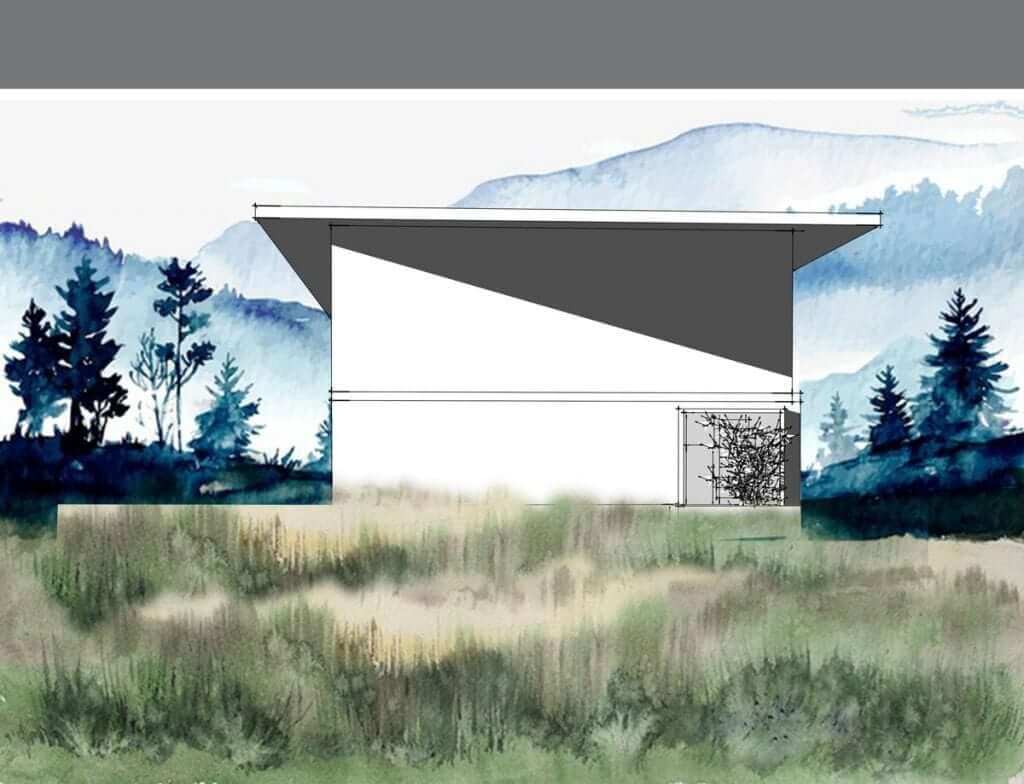 The home will be surrounded by natural plantings and lots of lavender.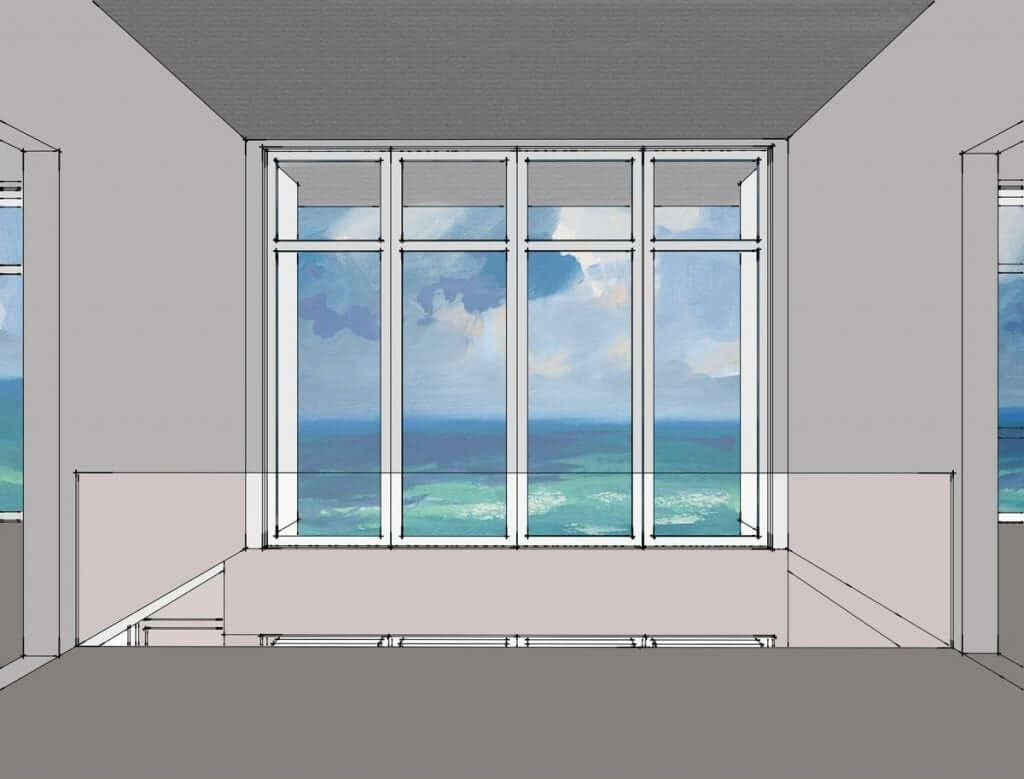 A bridge (pictured above) with clerestory windows on one side and a wall of glass on the other connects the master suite to the guest suite and creates a perfect vantage point for panoramic views of the ocean.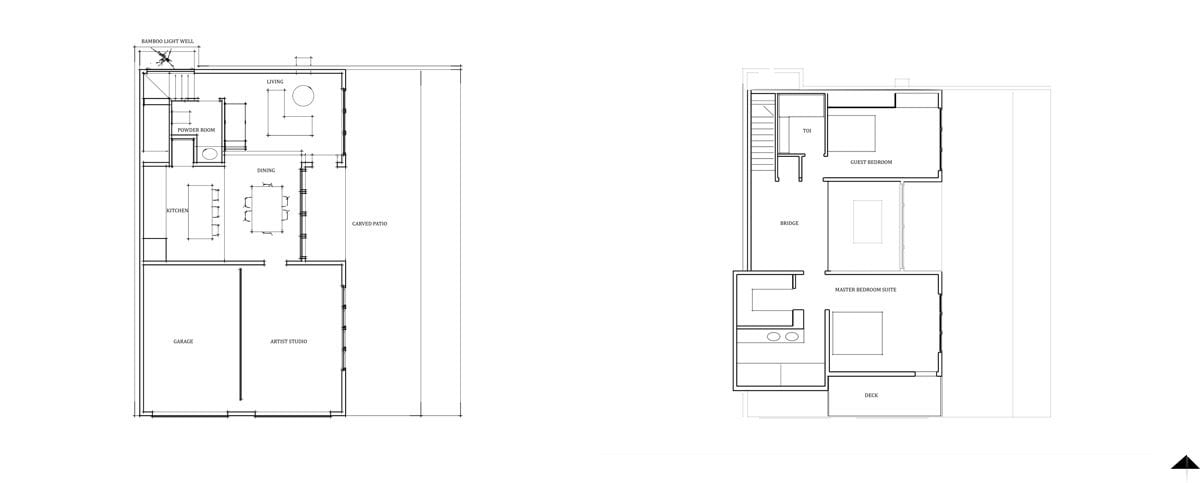 Lifestyle Considerations
"The couple want something very modern but that works for Sequim and doesn't feel out of place," Sakshi said. "The inside will be very modern and minimalist. The ceilings are bleached pine with glulam beams, and the floors are polished concrete with radiant heat throughout. The entire house is clad in clear cedar stained black. The house in its materiality is very local, but in its aesthetic is very modern."


A bamboo lightwell on the stairs, double-height spaces, and skylights will flood the interior with natural light.
Construction
As the design phase draws to a close, the couple are actively considering bids from three local builders. They are excited to take this project to the next stage and turn their dream home into a living reality.